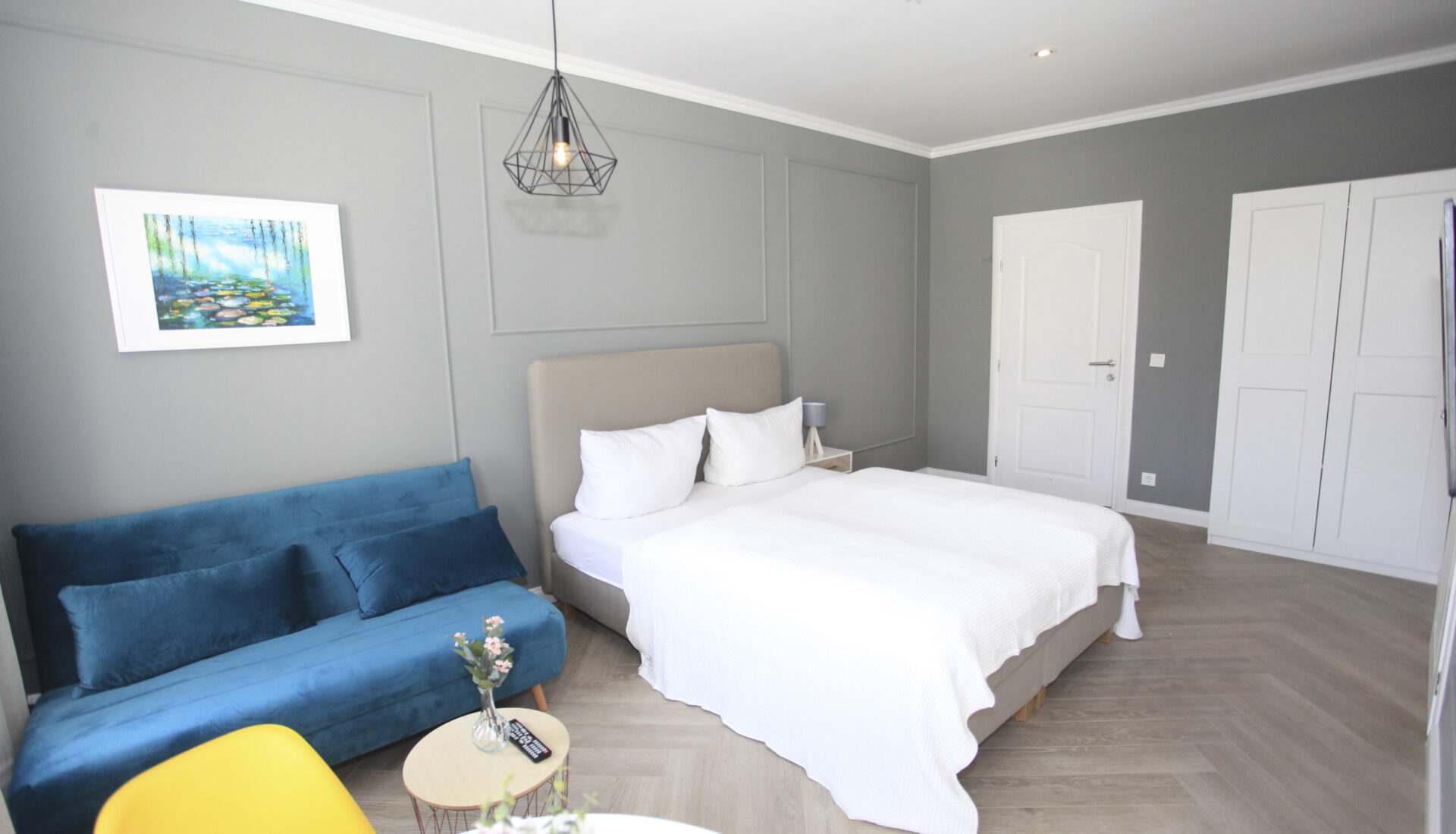 Our Apartment house
We warmly welcome our guests since mid-2019. The apartment house consists many cozy and at the same time modern apartments. Since 2022, we have expanded our operations by another 10 units, which are located in the annex. Our bright and friendly rooms are also furnished in a modern style. Each apartment has a private bathroom and a fully equipped kitchen.
Choose your apartment
The area
The accommodation is located in the east of Leipzig, not far from the city centre – more precisely in the international district Volkmarsdorf. The selection of interesting dishes here is as great as the cultural diversity in the district. Multiculturalism permeates every façade as well as the doors of bistros, cafés, bars, restaurants and eateries. Here is the full life of Leipzig, which greets each other in German, Arabic, Russian, Vietnamese and many other sentences a good morning.
Our accommodation is nevertheless located on a quiet cross street with many public and free parking facilities. The nearest bus and tram station is less than 5 minutes away on foot.